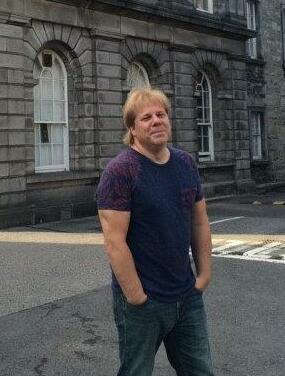 John Merrill "Jamie" Geary, III
John (Jamie) Merrill Geary III, age 63 of Totowa, tragically passed away on November 8, 2022. He was preceded in death by his parents, John Merrill Geary Jr. and Barbara McClarin.
He is survived by his wonderful children, son, William Geary, and daughter, Amy Geary, ex-wife, Karen (Royka) Geary (the mother of his children), his beloved sister, Heather Geary Picher and brother-in-law, Jeff Picher and their sons, Jonathan and Brett Picher, Jonathan's wife & daughter, and John's companion, Susan Clement and Susan's daughter, Sara.
Jamie's children were his best friends and greatest loves of his life. He was so proud of them. They spent every Sunday together, and talked to each other every day. He would drop everything if they needed him, and they did the same for him. There was such joy when they were together, it was wonderful to be around and share in it.
His talent for fixing anything after examining it for about 2 minutes was legendary - he could fix anything with whatever items he had on hand. He once fixed a car with a fork and a dime! He passed that talent on to his children. They learned so much from him just by watching him and are capable and confident because of him.
He was passionate about his many hobbies (ocean liners, film, cars, music) and met the most wonderful friends through them.
Jamie worked at Cineric for 16 years, restoring classic films to their original splendor. His love of old movies made this career perfect for him.
His kindness to everyone will be forever remembered.