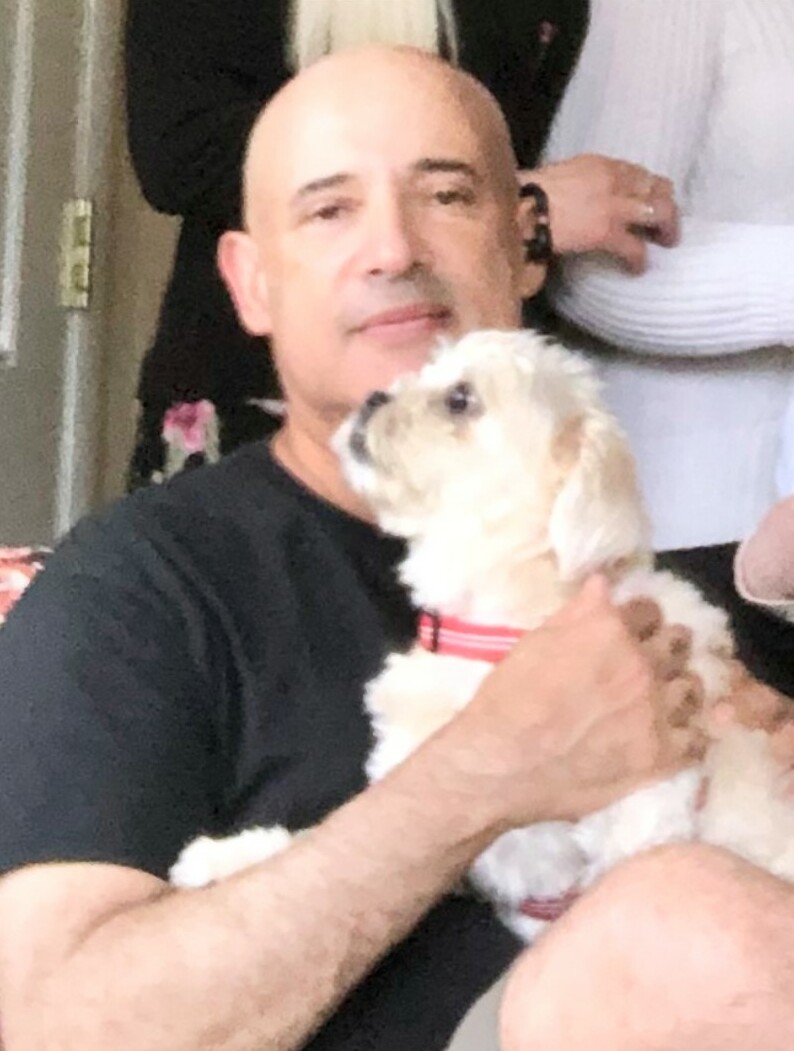 Angel Louis Ramos
Angelo L. Ramos, age 59, passed away surrounded by his loved one "Bella" on Friday, November 27, 2021. He is survived by his Mother Josephine, and Father Benito, brothers, David, Joseph ,Fred, and his wife Sharon, Michael, and sister Patricia. Nieces and Nephew, Rian, and her husband Nick, Taylor, Skylar, Fred Jr., and his wife Lauren. Cousins, Daisy and Angel.
Angel was a devoted and avid animal lover. He leaves behind his adoring Bella and will be reunited with his late Tutsy.
The Funeral Mass will be offered at St. Francis R.C. Church in Ridgefield Park, NJ on Saturday, December 11, 2021 at 12:30 PM. Cremation is private. In lieu of flowers, the family requests, in Angelo's memory, donations be made to ASPCA Animal Shelter nearest you, an organization Angelo felt strongly about.
Poem: Death takes the body. Our mind holds the memories. Our heart keeps the love. Our faith let's us know we will meet again.