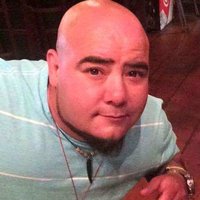 Julio Cesar Maschang Jr.
Maschang Jr., Julio Cesar 40 of Ridgefield Park entered eternal life on February 8, 2018.
Julio graduated Divers Academy International where he began his passionate career as a commercial diver. His true passions where giving of himself with a full heart and dedication to the children of Ridgefield Park, Palisades Park/Leonia, and Fort Lee communities, in which he devoted his time to coaching football and wrestling. He touched many of hearts throughout his life and left many beautiful memories among all those he met along the way.
Beloved and loving Son to Julio C. Maschang Sr and Themis Maschang-Garcia, devoted brother to Acee, Cesar Adrian, Asai, Cesar Arturo, Thalia, Chloe, and Emilia. Adoring uncle to Cesar, Madison, Thelina and Catalina. Dearest nephew to all his aunts and uncles. Caring father to Preston Brady. Cherished cousin, godfather, and godson. Committed coach and esteemed Friend to so many.
Visitation Tuesday 5-9pm
In lieu of flowers, the family ask that donations be made to The Julio C Maschang Jr. Recreational Wrestling Grant. 83 Park Street Ridgefield Park NJ 07660.